Log on to the International College, CUMT website (Online Application System: http://cumt.17gz.org/member/login.do)
Please check this link for more information of application
申请网站使用说明
How to Use the Application System?
1.输入网址,登录申请网站。
Step 1:Log on to the International College, CUMT website (Online Application System: http://cumt.17gz.org/member/login.do).
本系统有中文及英文两个版本,可根据个人需要选择语言。
This system has both Chinese and English version, you can choose the one that you prefer.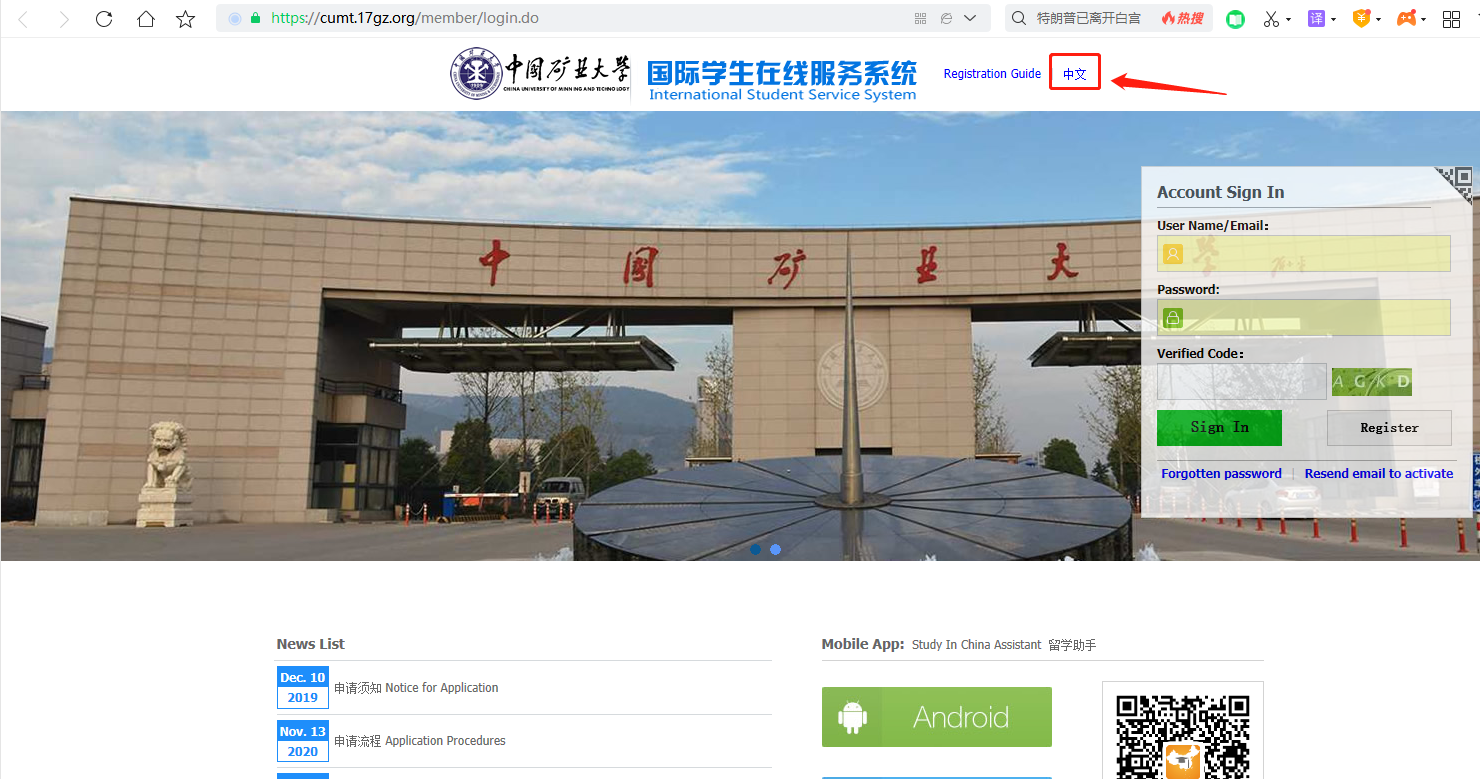 2.仔细阅读申请网站使用说明及其他申请须知。
Step 2: Read the instructions of application system and other application instructions carefully.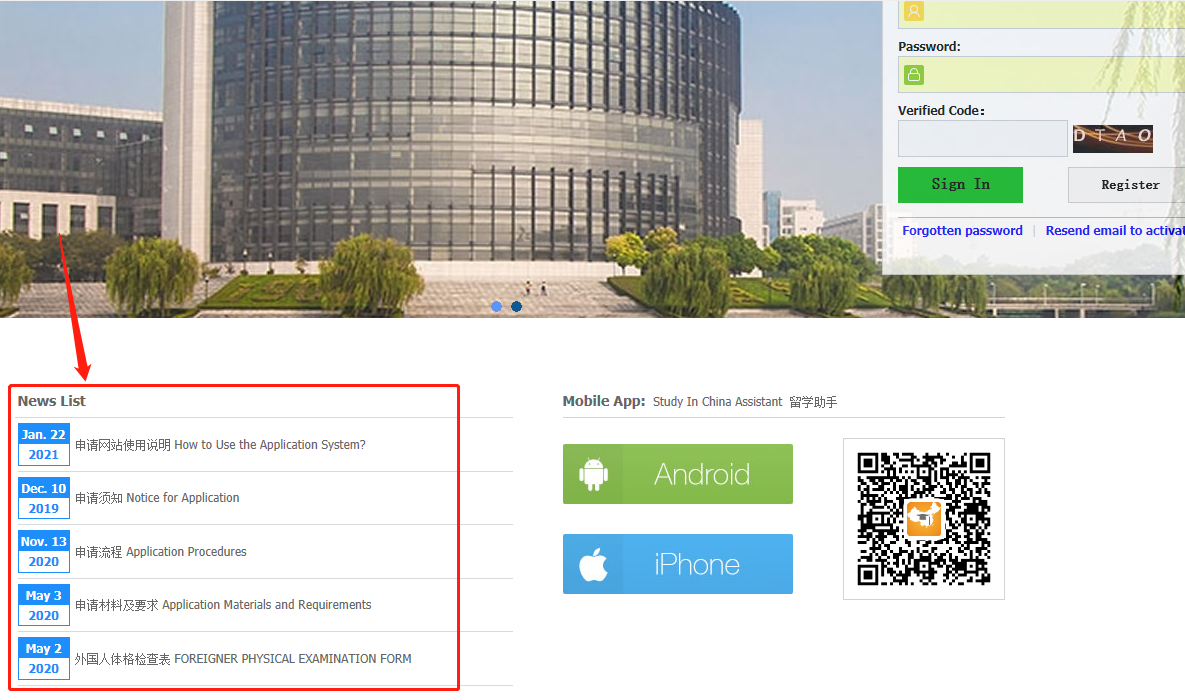 3.注册个人申请账号,邮箱须真实有效。
Step 3:Fill up your personal information to register. The E-mail must be valid in order to receive messages from our system.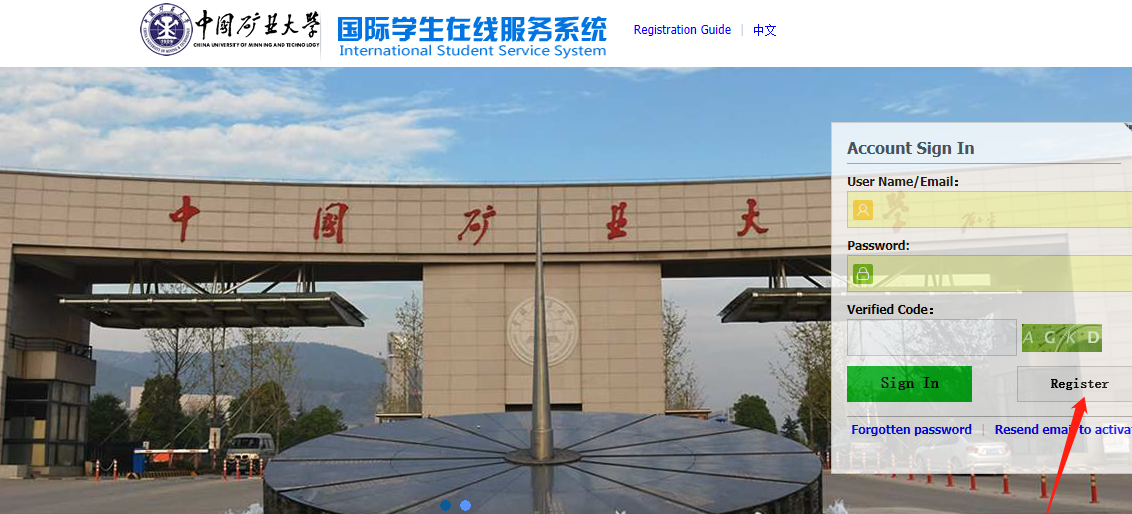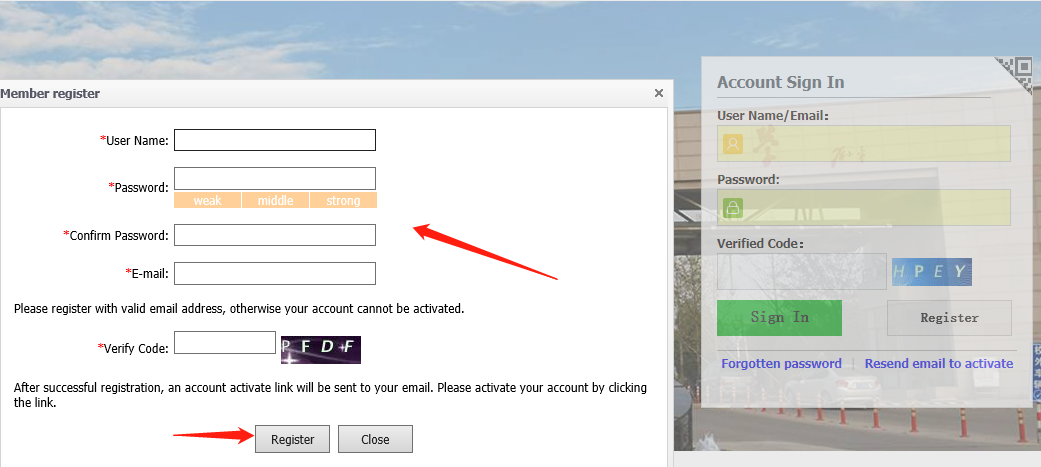 4.输入用户名、密码及验证码,点击登录。
Step 4:Sign in your personal account by using your User Name/Email、Password and Verified Code.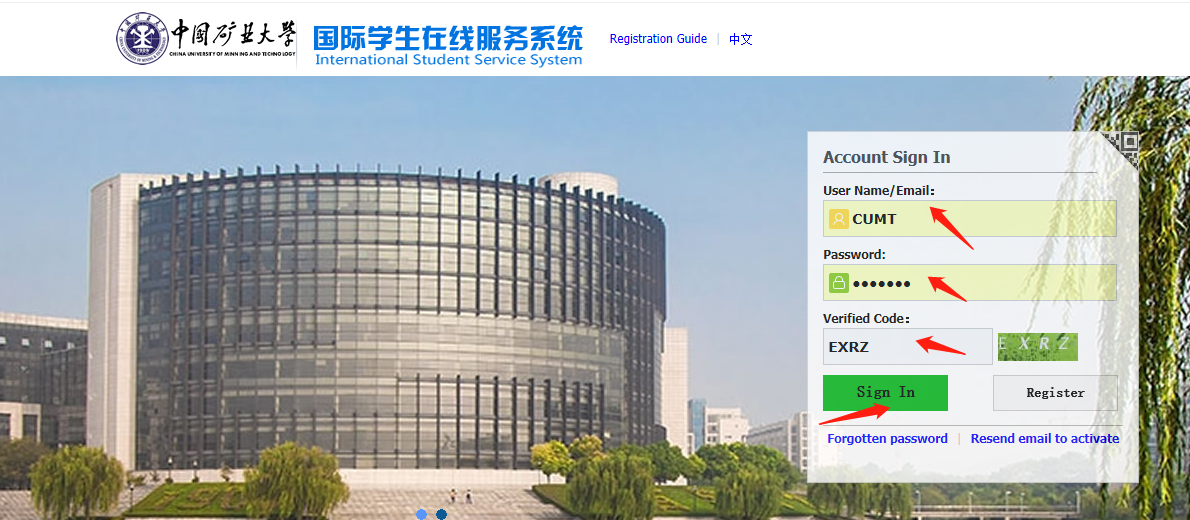 5.点击个人申请。
Step 5: Click "Online Application".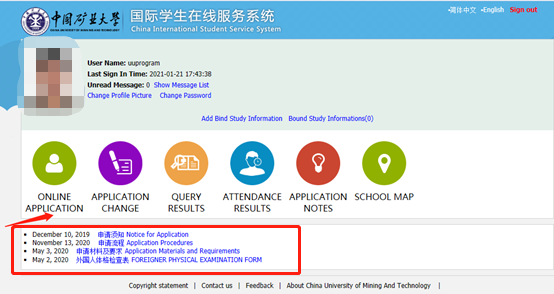 6.点击申请,并选择申请项目。
Step 6: Click "Application" and choose your program.

7.选择申请类别。
Step 7: Choose your type.

8.选择申请专业。
Step 8: Choose your major.

9.点击申请。
Step 9: Click "Apply".
10.填写详细申请信息,务必确保各项信息真实有效。
Step 10:Fill in the detailed application information, make sure that the information is true and effective.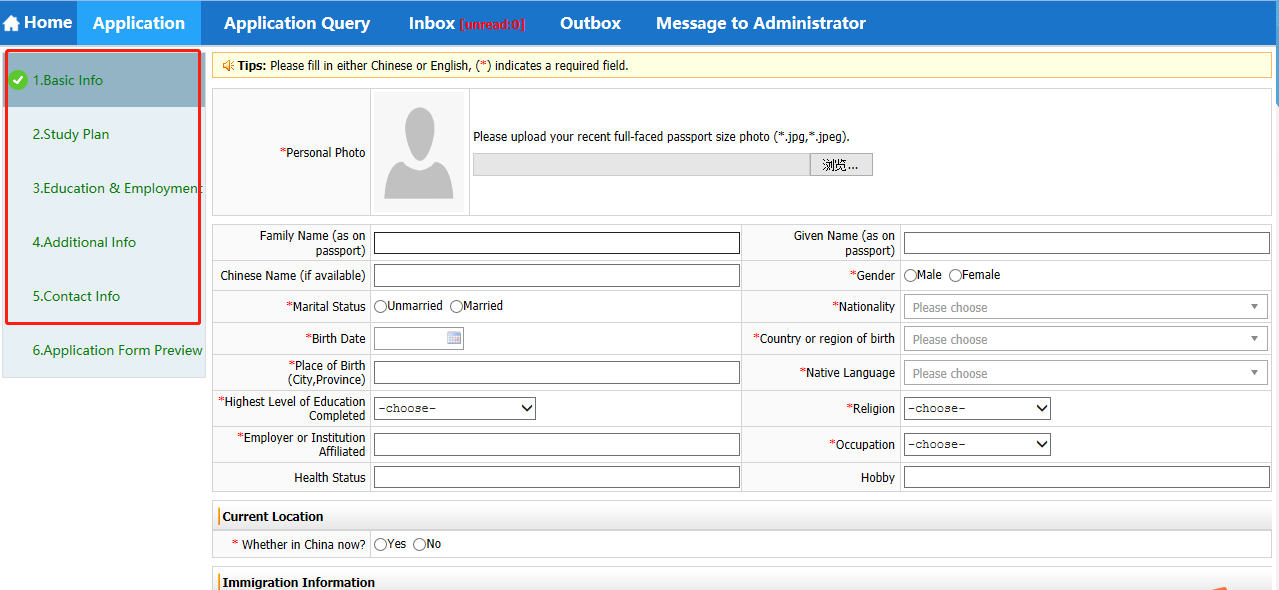 11.预览申请表,确认无误后点击提交,等待审核。
Step 11:Preview the application form, click "Submit" after confirmation and wait for approval.